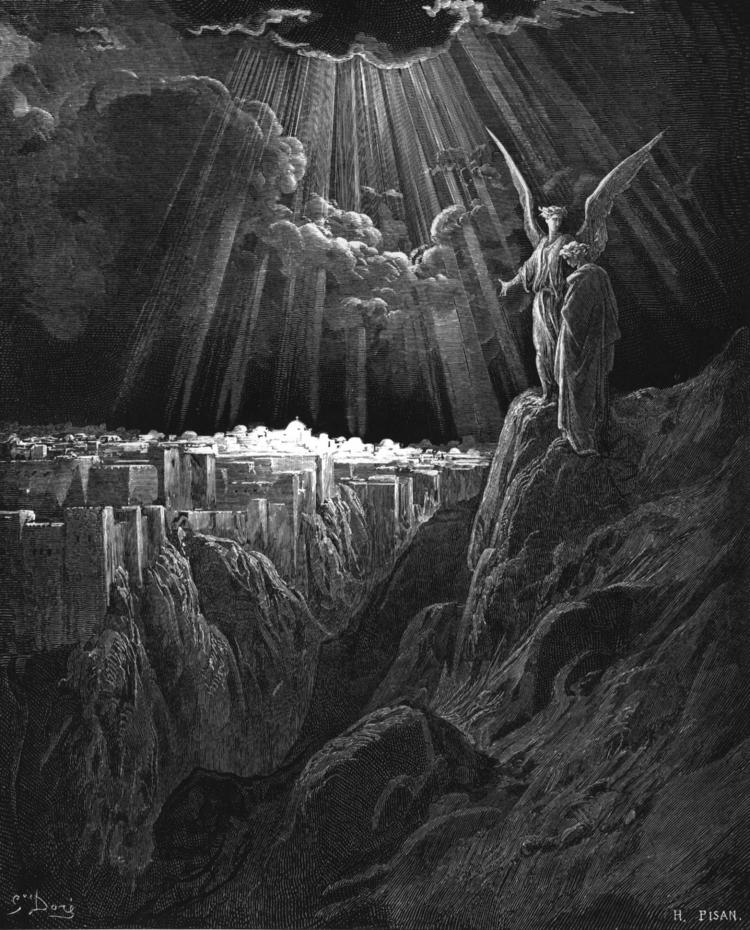 The season of Advent prompts me to think on the coming of Christ, of Immanuel, God with us.  It makes me think of the deep mysteries of the Incarnation and the doctrine of Christology (that Christ is both God and human). 
And yesterday was the first Sunday of Advent, the day in which we remember that not only did Christ come to set his people free in the past, but that that he will come again (how many of your preach the Second Coming at least once a year?).
God's New Dwelling Place
Think of John apocalyptic vision: With the coming of the New Heavens and the New Earth this is what John proclaims:
"Behold! God's dwelling place is now among the people, and he will dwell with them. They will be his people, and God himself will be with them and be their God." (Rev. 21:3)
When Christ comes again and establishes his kingdom it will mean that God is again dwelling among his people.  God will live with his people.
This "dwelling place" in some translations is more accurately termed "tabernacle" (sk?n?), reminding us of God's first portable temple.  It also reminds us of other time God's "tabernacle" was among the people when the Word "took on flesh and made his dwelling (sk?no?) among us" (John 1:14).
God's Old Dwelling Place
And was not the Garden of Eden meant to be a place for God to dwell with God's people?
After that fateful fruit episode in the Garden we hear of God walking in the Garden looking for Adam and Eve.  Do we think this happened only because God was stalking Adam and Eve after their transgression, but pretty much ignored them beforehand? No.  God delighted to dwell with them in the Garden and regularly joined them there
God wanted to be with us.
God With Us, Now
It is safe to say this has always been God's plan: that God would dwell with his people, from the Garden of Eden to the Garden of the New City.  It may have even been the entire purpose of creation was that God would dwell with his people.
But this "God with Us" is not only something in the past now lost, or something in the future to be gained.  Rather it is something that happens even now.
As we look into the reality of "God With Us" this Advent I hope that we come to realize that God is always with us, even to the end of the age.