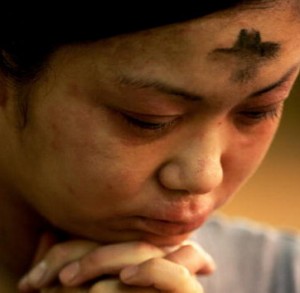 An essential failure in disciple in our church, and perhaps in evangelicalism, is dawning on me.  Not only a failure to follow Christ in his radical discipleship, in his self-giving love, in his calls from/against the world, for the sake of the world.  This failure of discipleship is of course the great omission of which Dallas Willard speaks.
I'm thinking of the failure to understand discipleship as becoming a child of the Father, of knowing the Father that Jesus knew.  The Fatherhood of God is the most distinctive aspect of God of Jesus's teaching.  The Old Testament refers to God as father only a handful of time while Jesus teaches/refers to God as the Father over a hundred times (just in the Gospels!) and the rest of the New Testament picks up this thread.
In the evangelicalism that I come from, and the missional churches I know, the hard calling of following Christ is rarely linked to the high calling of being a child of the Father.  Our discipleship is rightly based in seeking the Father's will just as Jesus did, of learning to say with Jesus "Take this cup from me.  But not my will, but your will be done" (Mark 14:36).  But this picture of selfless abandon in the Garden of Gethsemane, as right as it is, is incomplete because we often exclude the first part of the verse ("Abba, Father…") and the relationship of trust and love that flows between Father and Son.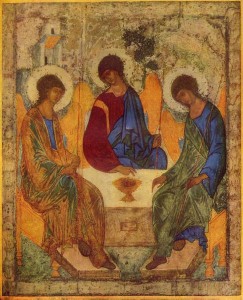 Jesus knew, in everyway, that the Father loved, valued, and rejoiced in the Son, and it was only from this place that Jesus could obey, live, suffer, and die according to the Father's will.
I fear that we too often call ourselves, and others, to live, love, suffer, and die for the mission of the gospel of the Son, but do it without knowing the Father's love for us.  And I'm not talking about the general-generic love that God has for the world, that God loves us and died for us, that God's love saved us.  I'm talking about the specific knowing, rejoicing, celebrating, and protecting of me, of you, of individual people that our Father wants to pour out on us.
Of course I understand how an overly sentimentalized, even therapeutic, or health-n-wealth view of God in many evangelical or charismatic churches has caused this reaction and shift to radical discipleship in Christ, but we must learn again to balance being disciples of the Son and being children of God.  As one in our congregation said, "The radical calling of Jesus is a call to be children of the Father rather than children of the world."
Whose child are you?  If we labor under the banner of Jesus, but not also of the Father, I fear we will most often end in despair and dejection or legalism and triumphalism, rather than the joy and peace available to us.